There are endless reasons why people travel. To learn. To be challenged. To experience. To find oneself. To get lost. To celebrate. To forget. To….
Some will travel just far enough to get that "out-of-town" feeling. Some will hop on a plane looking for sand in their toes and a drink in their hand, simply to recharge. Others will travel to the ends of the Earth to experience something they have never seen or felt before.
Mount Kilimanjaro is a destination guaranteed to challenge you, change you, and give you an experience you can never replace or duplicate.
If you need any reason at all to add Kilimanjaro to your travel list, here ya go!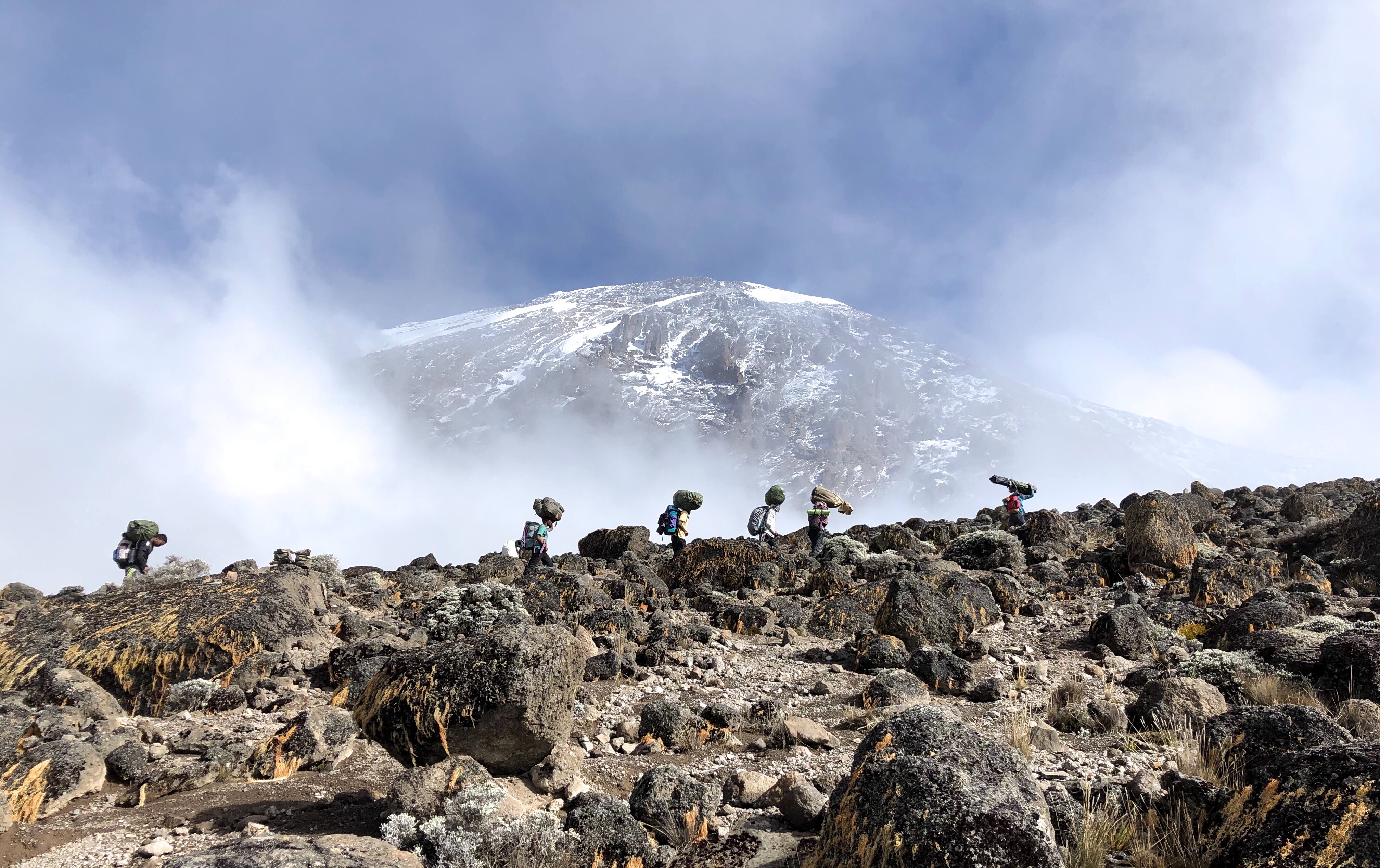 The disconnect. From the moment we pulled away from our hotel and headed off to begin our mountain journey, I was disconnected. I thought I would have at least a day to post pictures and text family but I was wrong. Zero! This, in full disclosure, was a bit disappointing and an abrupt reality check. I quickly adjusted.
There were those that paid extra to have a GPS tracker/ phone that allowed them to send and receive text messages. At first it seemed nice and made me think I should have done that. But then it just seemed to be a distraction. I was no longer envious. There were also moments on the mountain I would hear, "over there on that rock you can get a signal." I found such peace and beauty in the fact that I was 100% present and fully aware of what was happening around me, that I wanted nothing to do with that signal. I thought at some point the withdrawals would come. The days passed. No withdrawals. I have never felt so clear-headed in my adult life.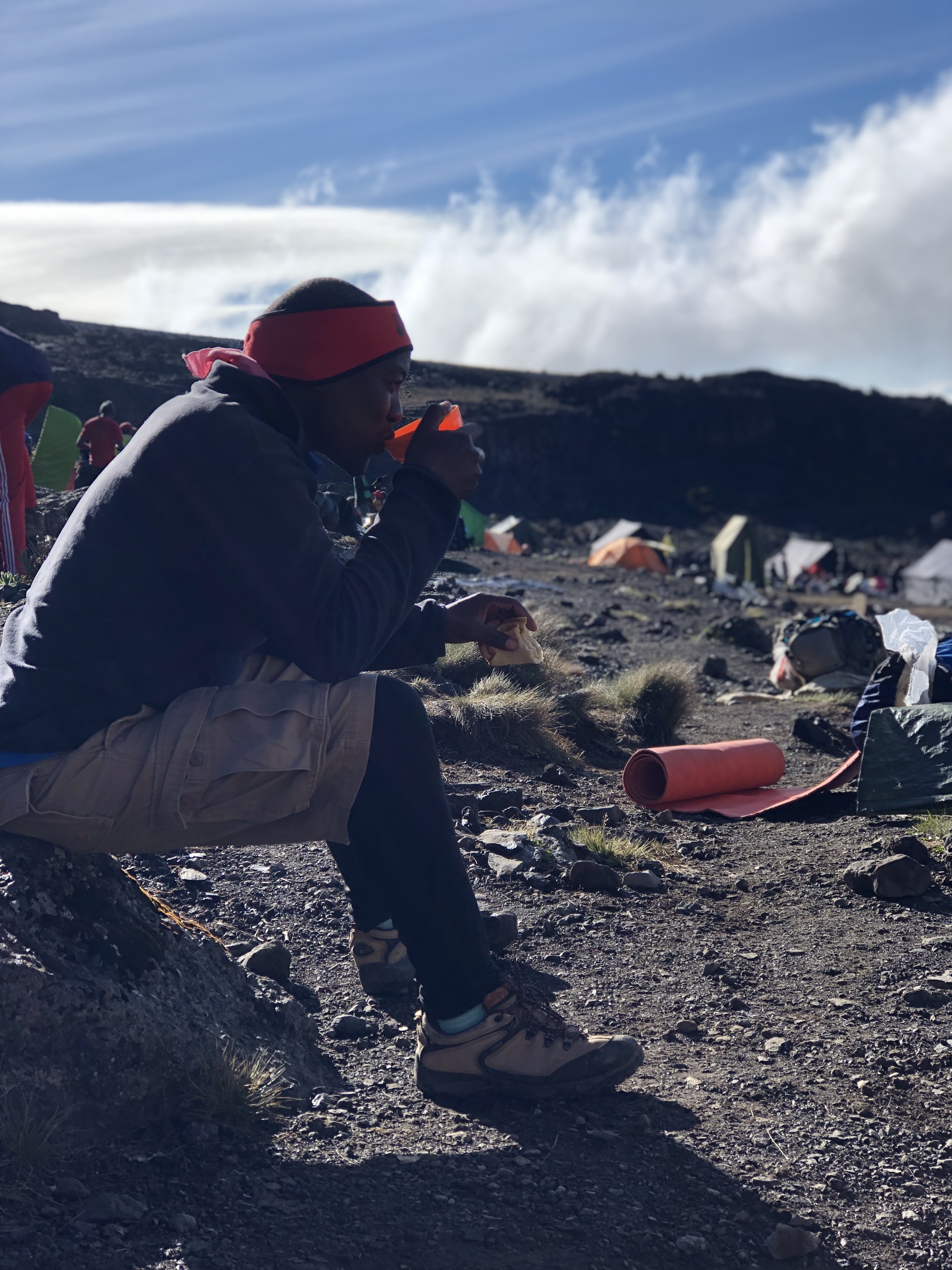 African people. Being surrounded by a culture that thrives on respect and politeness was really easy to get used to. There were 16 of us on this journey and 61 men there to take care of us. Their willingness to assist in whatever it was we needed or simply their willingness to just chat with us as we hiked, was noticed each day by the hikers. There is an "ease" about them that you can't help but absorb. I wished I could have bottled it up and brought it home to share with our culture.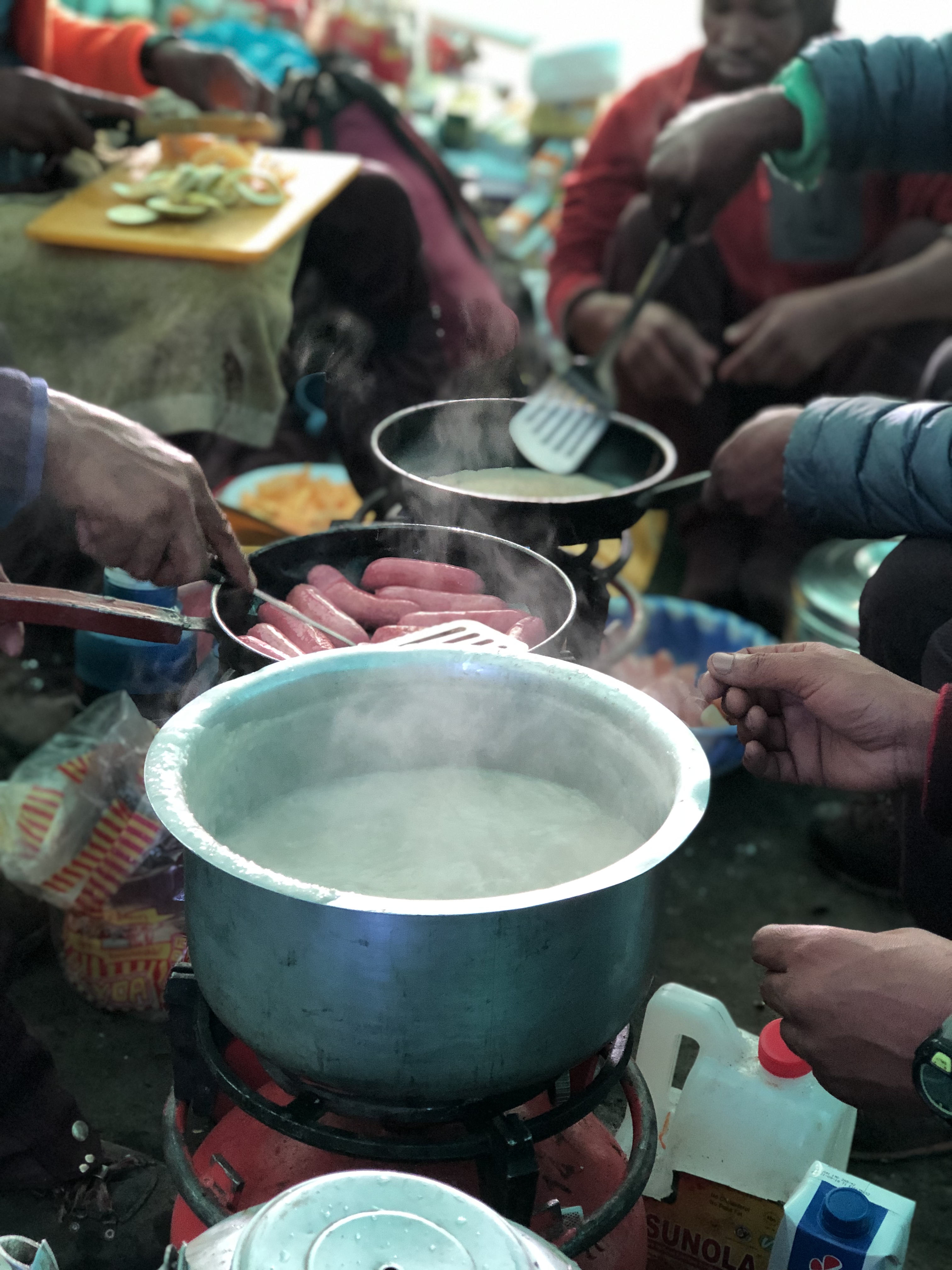 Down to the basics. When packing for this trip I really had to edit over and over. Since porters carry the goods of each trekker, the bags had to be weighed before the climb started. Altezza Travel had a detailed list of things that were needed and things that were recommended. I followed that list and did not waver, and I was so happy I did.
Living on a mountain for seven days, out of a tent and duffel bag, in a new location each day, I quickly realized just how happy I was to not have extra "stuff." I had exactly what I needed, and nothing more. It was a wonderful feeling.
Each day we woke with a water station, were provided 3 cooked meals (different every day and so good!), tents/ sleeping bags with pads were set up for us by the time we arrived at the next camp, and life was simple. Not once did I say to myself, " I wish I had…."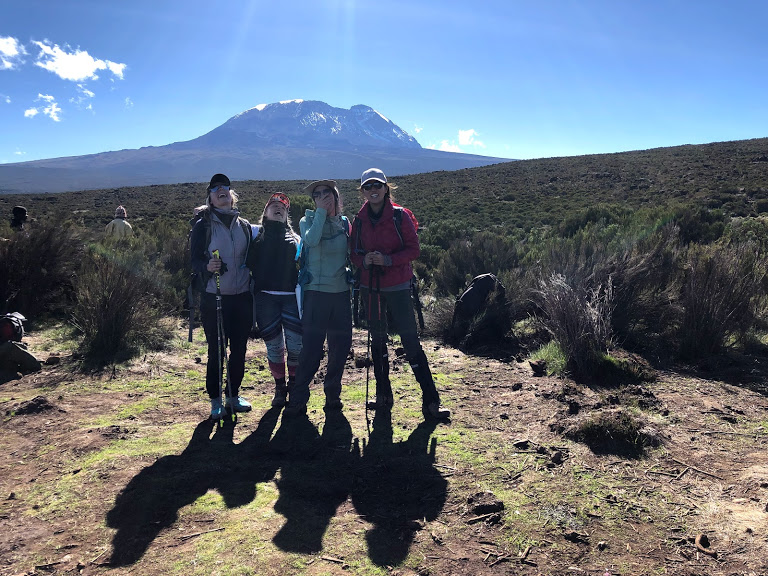 Friendships. I could go on and on about how important this has become to me. When traveling with a group of like-minded people, it really is hard not to form friendships.
Hours of hiking and sharing stories, eating side-by-side (three times a day) each day, swapping TP for hand sanitizer (and a heads-up on the bathroom you shouldn't enter), all became a part of the daily routine. And from that, friendships were born. While some will fade and some will be distant pen pals, there will be those that stick. And for me, I know that these beautiful relationships will only flourish over time. To my ladies, Mariya, Stirling and Laura… 2020 will bring us our next big adventure! 😉
Physical & Mental. Each day presented us with variations of physical expectations. Some days were long in hours and more about endurance, while other days were shorter in length, but definitely more challenging on the body. Regardless of what the day had in store for us, we knew we had to continually push forward AND we had to continually listen as our bodies spoke to us. Sore muscles, altitude sickness, blisters, jacked knees, critically low oxygen levels, yeah…. it was the real deal.
Two days of coming down a mountain is a topic no one warned us about. It was torture. I'll leave it at that. 😉
Summit day went head-to-head with my mental game. I wanted to quit, I wanted to fake altitude sickness, I was in a straight up pissy mood when we started that climb. I was also very sad about this. The entire week I was pumped for this moment! I could not wait to summit Kilimanjaro! But that morning…
At 12:30 am, New Year's Day, I had a massive headache, I hadn't slept since the night before, it was bitter cold, and I hated all of the twenty-something-year-olds around me that were yelling, "HAPPY NEW YEAR" and whistling nonstop. I hated them! I struggled to push past this mood for hours. It's just something I can't put into words. But eventually my mental game took over and I climbed that mountain!!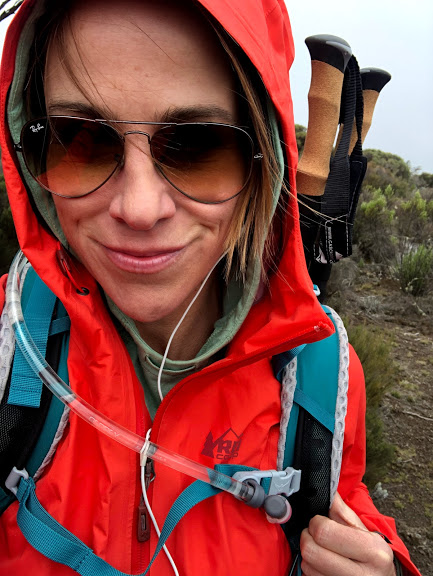 Personal journey. I remember as I was packing for this climb, thinking about all the ways I needed (and wanted) to let this trip have its way with me. Travel alone, has great power to change us if we are open to it. This was way more than an adventure trip for me. I had high expectations of what hiking in Africa could do for me. I had high expectations of how I would allow myself to not be distracted by anything that may rob me of raw thoughts. And I had high expectations of how I wanted to connect with The Lord. Check, check, and check! I came home fulfilled.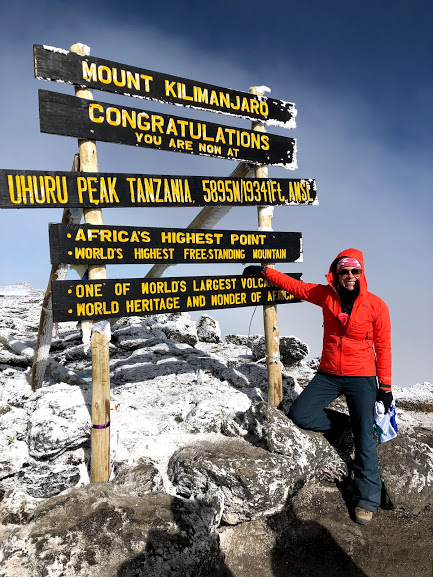 Bragging rights. Yep! Brag!! Climbing Mount Kilimanjaro is an honor and something to be said with pride. While doing some shopping in Africa and speaking with Africans at the store, even their reaction that I summited the mountain was one of disbelief! It really is an amazing journey and one I know I will share for the rest of my life.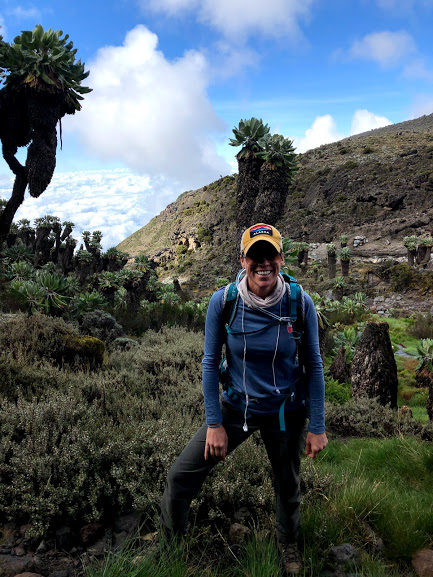 And when life wants to pick a fight with me, I simply say to myself, "I climbed Kilimanjaro! Bring it!"
For more of my travels visit my Instagram page.