As the kids and I get ready to take off on another "50 States Trip," I was inspired to write about traveling with children.
When you stop and think about all the ways children (and our world) can benefit from traveling outside of "their world," the list could go on and on. To name a few…
-Traveling encourages children to try new things…be curious…be adventurous.
-Through travel, children learn to be adaptable and flexible in life.
-Travel provides endless learning opportunities.
-Travel teaches children that we are all the same.
And my favorite… it may sound weird, but hang with me. I welcome (and build upon) the mishaps. Lost luggage, the overbooked hotel, food prepared wrong, the rude traveler beside us on a five-hour flight…you get the idea. Things go wrong. But how we accept them, how we respond to them, makes all the difference. And as a single mother trying to make world-travelers out of my children, I welcome the opportunity to teach them how to handle these issues when they happen.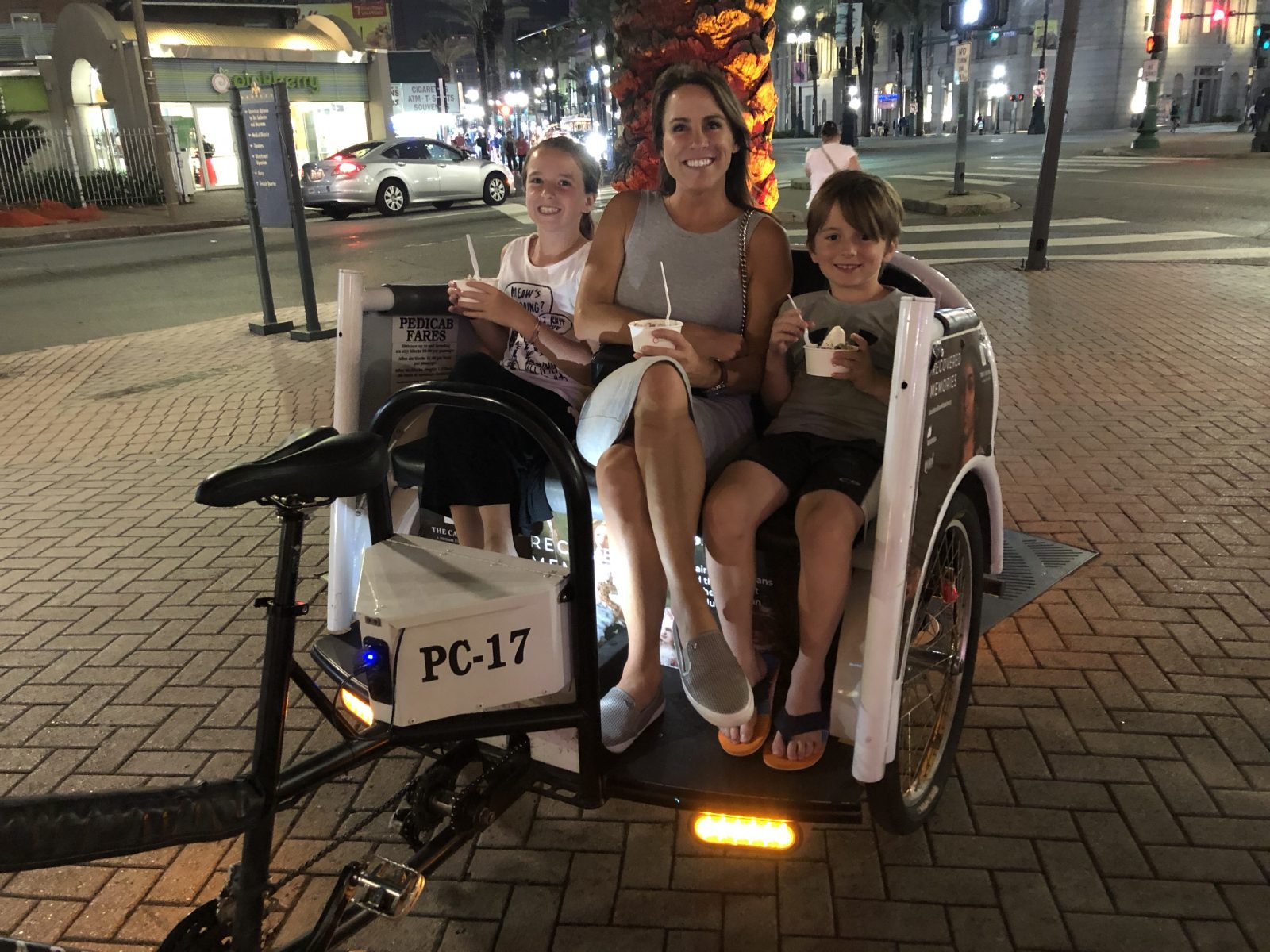 The photos in this blog are from our trip to New Orleans, Biloxi and Mobile in the spring of 2018. The trip started off smooth, but by the end of our week, we had plenty to laugh about, stories to share with our friends and family, and moments to learn from. Now we even give each unplanned/unforgettable moment a name. For example, "Floor 28" is a story we reference from time to time when comparing an absolutely foul smell. Floor 28 (and I won't get into the full story) had an odor so strong and so pungent, that we ran from the elevator to our room while trying not to gag. And I am not even exaggerating here. We eventually had to change floors. 😉
The story that I will elaborate on was in Mobile, Alabama. It was our last night there and we had such a lovely time. I had no idea how charming Mobile would be. We could have stayed a few more days to explore its uniqueness. Anyway, the south at that time of year (June) was already very toasty! We were just getting ready for bed and our air conditioning unit died. We tried our best to be tough and fight through the climbing heat in our room, but by 79 degrees we knew sleeping would be nearly impossible. With many visits from the maintenance man, a box fan brought to the room to "hold us over," my laugh and playful spirit about it all was about to run out. I was tired, sweaty, and the kids were on the edge of cuckoo. I know what you are thinking. Just switch rooms right? Right. Unless, the hotel is booked.
Keeping cool with the maintenance man while my family and I were at our boiling points (in every way) helped us by time the thermostat reached 83. The maintenance man, you could tell, felt for our family and worked his charm at the front desk. Although the hotel was booked, the last client had yet to check in. And although I felt a pinch of guilt for taking their room, I saw a comfortable night of sleep ahead for the three of us and I took the offer! (Only to find one bed in the new room but hey, we have another story to laugh about.)
Here was the lesson my children unknowingly saw/heard/absorbed. I could have easily been demanding and threw a fit. I could have easily talked down to the maintenance man instead of showing him respect for what he was trying to do for us. I could have used negative words instead of smiling and making light of the situation with front desk clerk. For an hour we had no idea what the rest of our night looked like. The kids jumped from bed to bed, played on the phone as if they were calling the front desk in their adult voices, and of course, we waited. Having patience, using kind words, and over all "going with the flow," my children witnessed the way we are to act in life and towards others when things go wrong.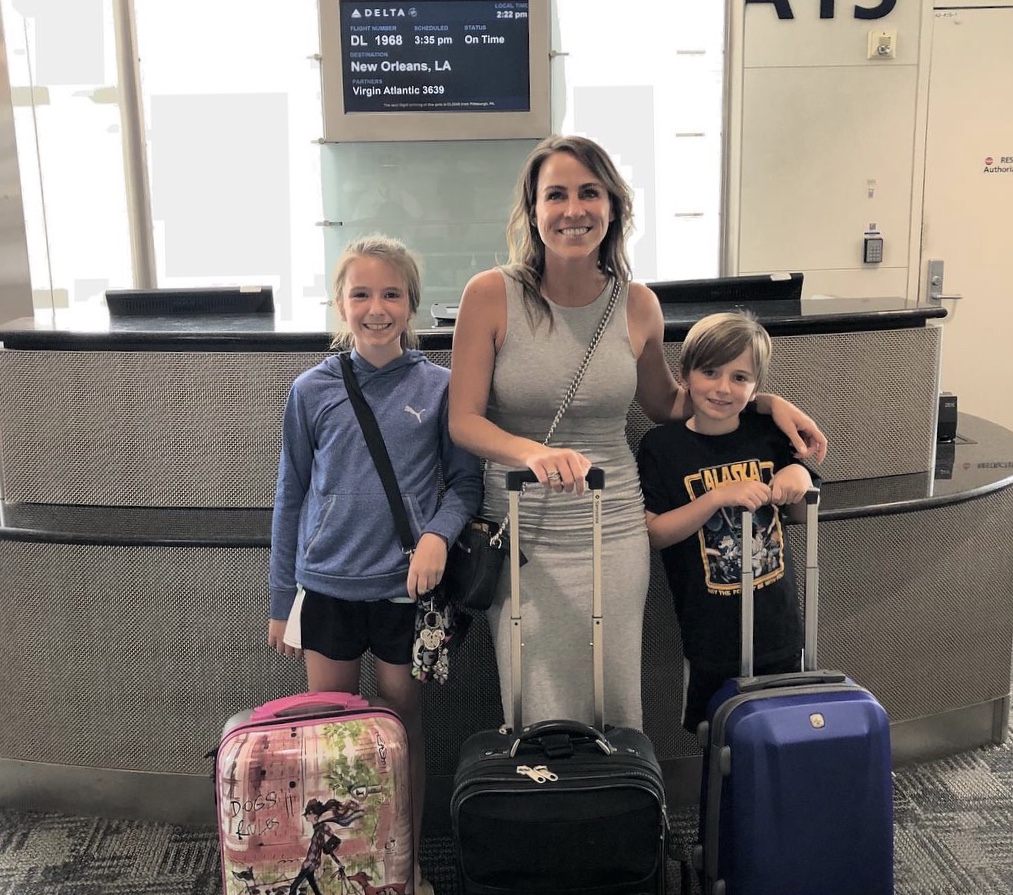 So as the three of us take off for another journey, we all expect to have a wonderful time and create lasting memories. We all expect the laughs, good food, exploring new destinations, and yes, even some stress mixed in there. And you can count on us even expect that things will go wrong. What a great way to learn!
Traveling children may be just what our world needs. 😉