Just hours after they were married, and an unexpected eight hour delay in Germany, Gianna and Matthew finally arrived in Venice. Just the thought of Venice… ahhh… the city of canals, the city of romance, the perfect place to fall in love all over again.. (insert scratching record sound effect)
Before Gianna and Matthew even had a chance to take in the floating city they were told that the next day there would be a 24 hour transportation strike. "A what!?" Yeah, my thoughts exactly!
You might be thinking that this is no big deal in a place like Venice where vacationers stroll along the winding pathways, sipping some of the best vino in the world, all while sampling pastry after pastry. Sounds perfect, right? If only.
The following day Gianna and Matthew were scheduled to take a beautiful boat ride to Lido (a small island in the Venice lagoon) for their much anticipated cooking class and later that evening hop a train to Florence.
Cancel. Cancel. Sigh.
The good news? Gianna and Matthew did in fact get to go about their day strolling along the winding pathways, sipping some of the best vino in the world, sampling pastry after pastry. Why? Because their travel agent (moi) gladly said, "I'll deal with it!"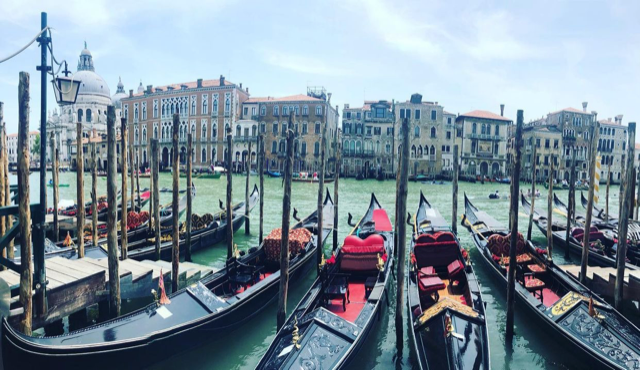 What exactly did they NOT have to do on their first day of their honeymoon?
Stress.
Cancel their cooking class and ask (beg) for a refund.
Try to find another hotel for the next night since the one they were staying at was sold out.
Contact their hotel in Florence letting them know that they would not be arriving, again, beg for a refund for an unused night.
Cancel/ reschedule their wine tour in Florence because they would be arriving a day later.
Look for a cooking class in Rome (last leg of the trip)
Chase down their refunds well after they returned home.
Let me remind you this is all in a foreign country. Phones are not always your best friend, nor will the person on the other end speak good English.
Gianna and Matthew were able to go about their day enjoying the picture-perfect scenery, take their iconic gondola ride, and consume all the vino and pasta they had been dreaming about! (I saw the pics! Ummm, yum!!!)
Was all this overly complicated to the point where my clients couldn't have figured it out on their own? Of course not! The beauty in having a travel professional on your side is that you get to say, "you deal with it."